Membership FAQs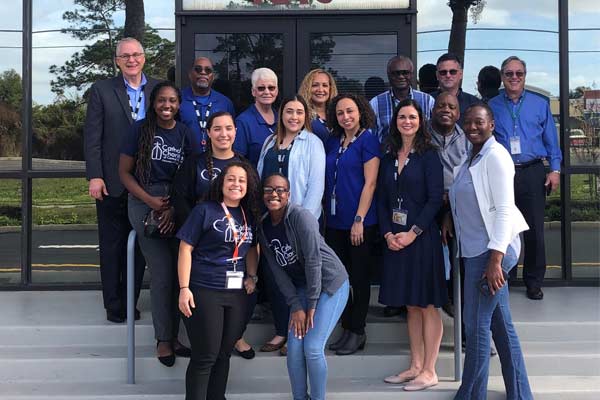 The Florida Association of Free and Charitable Clinics Welcomes Two Membership Types: Associate and Full
FAFCC Full Membership is open to all Florida Free and Charitable Clinics that meet FAFCC eligibility requirements. Organizations that support FAFCC's mission and desire to participate in the life of the Association are open to apply for Associate Membership.
FAFCC 2021 membership applications are now closed and will reopen January 1, 2022.
What Our Members Say

"The benefits of FAFCC membership are extremely valuable to our clinic and too numerous to list. From expert technical experience and the treasure trove of shared documents, to the access to capacity building funding and the representation with the state legislature, the FAFCC staff provides full support to its members and ties us all together as a network of charitable organizations. The FAFCC is truly the best statewide nonprofit association with which I have had the pleasure to work, and it is because of the association that Florida leads the nation in free clinic mission activity."
- Donn Fann
Executive Director, The Free Way Clinic
Clinic Memberships
FULL MEMBER

ANNUAL DUES FOR FULL MEMBERS ARE ONE-TENTH OF 1% OF THE CURRENT OPERATING (EXPENSE) BUDGET, WITH A MINIMUM OF $100 AND A MAXIMUM OF $500.
Access to apply for the FAFCC State Funds Grant

Access to attend the Florida Association of Free and Charitable Clinics Annual Conference

Educational Webinars on trending/ relevant topics within the free and charitable clinic sector

Access to great opportunities throughout the year made possible by FAFCC partners

And More!
ASSOCIATE MEMBER

ANNUAL DUES FOR ASSOCIATE MEMBERS ARE $500.

Ability to connect FAFCC members with great products and Services

Brand Visibility

Display Opportunity at FAFCC Annual Conference

Community Goodwill

And More!
Individual Memberships
AFFILIATE MEMBER

DUES FOR AFFILIATE MEMBERS ARE $350, CHARGED ON THE ANNIVERSARY OF YOUR JOIN DATE EACH YEAR.
The FAFCC welcomes all individuals or organizations that support the Free and Charitable Clinic sector, such as health care partners or consultants. Affiliates are entitled to all benefits of membership except they are not eligible to apply for grants that are administered by the association.


STUDENT MEMBER

DUES FOR STUDENT MEMBERS ARE $99, CHARGED ON THE ANNIVERSARY OF YOUR JOIN DATE EACH YEAR.

Student memberships are available to Individuals enrolled in a degree program. Qualifying student should be taking at least 6 credit hours (undergraduate degree) or 3 credit hours (graduate degree) per semester or comparable credits in a quarter system. Student membership is available for up to six years per degree. Students must provide proof of status to qualify for membership.


---
Membership FAQs
No, membership isn't granted until a formal board vote is conducted.
1. Visit FAFCC.org
2. Select "APPLY HERE" Under the member section located on the home page.
3. Complete the FAFCC membership application.
4. Complete the FAFCC document checklist.
5. Prospective Membership interview is conducted with FAFCC staff and membership committee members.
6. The FAFCC board reviews application and votes.
7.Prospective member is notified of final decision
The membership process can take several weeks.
FAFCC's memberships expire February 28th of every year, and are required to be renewed annually to remain active.
You have to be a FAFCC member in good standing. All FAFCC management fees and membership dues have to be paid and up-to-date.