FAFCC Clinic Spotlight Grace Medical Home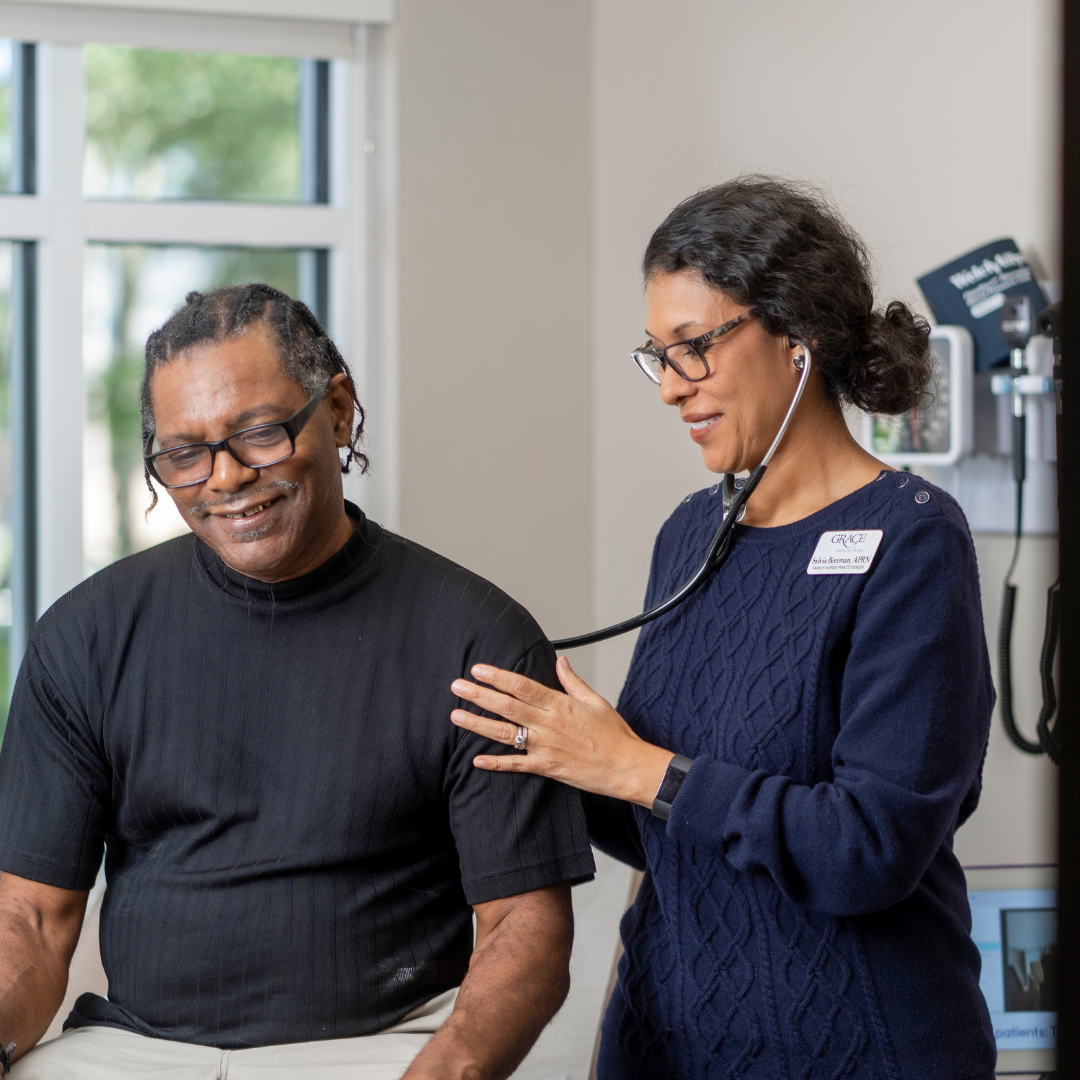 Orlando, Fla. (June 24, 2021) ― More than 180,000 people in Orange County are uninsured, lacking access to basic health care necessities like annual check-ups, prescription medications, and cancer screenings. Keeping a roof over their heads, putting food on the table, or maintaining reliable transportation often takes precedence over medical care. "Grace Medical Home is here to change all of that," said Stephanie N. Garris, chief executive officer of Grace Medical Home, upon the release of their annual Year in Review statistics and Annual Report for 2020.
At Grace, primary care providers work in tandem with mental health counselors, dieticians, specialty care physicians, dentists and others to make sure every patient has access to care and support to address their unique health care needs. The scope of care ranges from basic annual check-ups to coordinating life-saving surgery with referral partners. Grace also addresses the social determinants of health like food insecurity and housing instability to connect patients with the resources they need to achieve optimal health outcomes.Despite the challenges of 2020, Grace exceeded prior year's accomplishments in several areas. Both the number of patients served and the number of patient encounters increased last year. In 2020, the value of care provided was $6,817,539. The number of dental visits tripled from 2019 to 2020. And volunteers provided 2,000 more hours of service from 2019 to 2020.